Sandor Katz is a guru in the field of ferment food in the western world. He's the author of the famous book "the art of fermentation" (http://tidd.ly/88cc8f6a) among other books. A self-described "fermentation fetishist", Sandor is native of New York City, but in 1993 he moved to Cannon County, Tennessee. He has taught hundreds of fermentation workshops and symposiums around the United States, Europe and recently Latin America.
I guess that in some way the international restaurant scene has been changing in the last 5 years, I mean, now you can find fermented foods in Noma or Mugaritz menu, given that restaurateurs re-discovered fermentation as a very powerful tool to improve sensory characteristics of almost any natural ingredient. Better late than never, koreans and japaneses were doing this for hundred of years in order to preserve and improve organoleptic properties of food.
Thanks to the effort of Estudio Crudo, the first gastronomic school to introduced fermentation methods in Argentina, was possible for me to be part of this interview with Sandor.
Some introduction about the interviewers: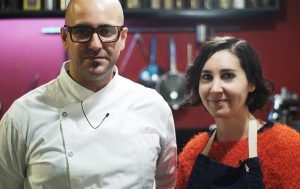 Máximo Cabrera from Argentina, plant-based chef and curator at Estudio Crudo (left) and Maria Jimena Ricatti from Italy, MD & PhD in Neuroscience, founder of sensorytrip (right).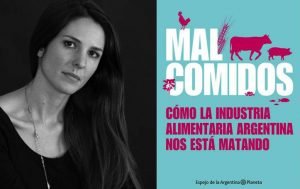 Soledad Barruti from Argentina, journalist and writer of the best seller Malcomidos (how the argentine food industry is killing us).
The interview to Sandor Katz includes gastronomic, sociocultural and sensory aspects of fermentation and is available in english with spanish subtitles on youtube:
Part 1 of 3 (15 minutes): https://youtu.be/ZPIk7ZPHdlA
Part 2 of 3 (15 minutes): https://youtu.be/56eEdb8_CLE
Part 3 of 3 (17 minutes): https://youtu.be/zMg4jYF-CTw
by Maria Jimena Ricatti.